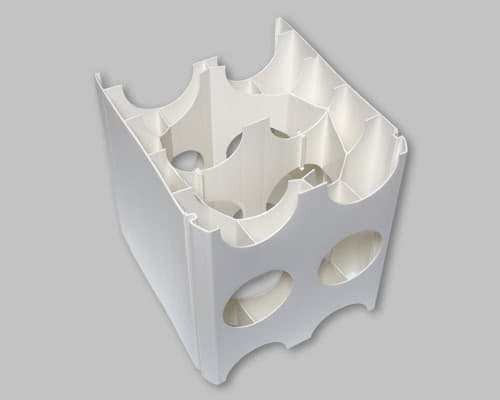 The new Dincel 275mm is a maintenance-free, waterproof and airtight solution.
A cost-effective alternative to jump form, our latest innovation allows 180mm concrete slump in an single pour up to 4.5 metres, making it the fastest pour on the market, replacement for 300 in-situ concrete walls.
275mm Dincel Blocks
> Up to 60 storeys
> Load bearing walls, deep beams, lift shafts, stairwells, columns, pits, detention tanks and basements (including submerged conditions)
> Replacement for 290mm block & 300 in-situ concrete walls
> Accommodates curved walls
> Simple to use, fast to install
> Acoustic tested
> Non-Combustible
> Fire tested by CSIRO
> Waterproof protective barrier
> Termite, rot and mildew proof
> Joint and crack free
> AS3600 compliant


Custom made profiles in lengths between 1800mm – 6525mm are available in 75mm increments.
Profile width 275mm.