Delmick Sales Pty Ltd is a family owned and operated company located in Dalby servicing the building and construction industry throughout regional and remote Queensland. Originally founded as Icon Steel, our company offers a comprehensive range of products and services and are committed to providing cost effective and competitive pricing. Delmick Sales core business includes:
Steel Sales – both commercial and general public
Delta Panels
Diamond Grid
Drill Rig Service
Take a Tour
Delmick have expanded their product range for you, our valued customers. We now have more steel, more building products, rural fencing and stockfeeds, a tradies supply shed and more!
We can also deliver to your premises using our truck and mounted Hiab crane. Why not come and visit our site on Bunya Highway and see for yourself! We continually trial and test our products so come and see us for a demonstration. FIND US UNDER THE BIG IGLOO!
Delta Panel Roofing and Walls
Our products include roof, wall, ceiling and patio systems, plus a wide range of accessories. A full range of panels in various styles and colours has been engineered for enhanced performance in Australia's harsh environment.
Delmick Pty Ltd are your local suppliers of Delta Panels and can offer practical building advice to assist with product selection.

LevelMaster Metal Stumps
LevelMaster is the new way of house stumping, restumping, levelling and raising a house. LevelMaster's galvanised steel house stumps (piers) are stronger, easier and faster than traditional stumps. Contact Delmick, your local supplier of LevelMaster house stumps.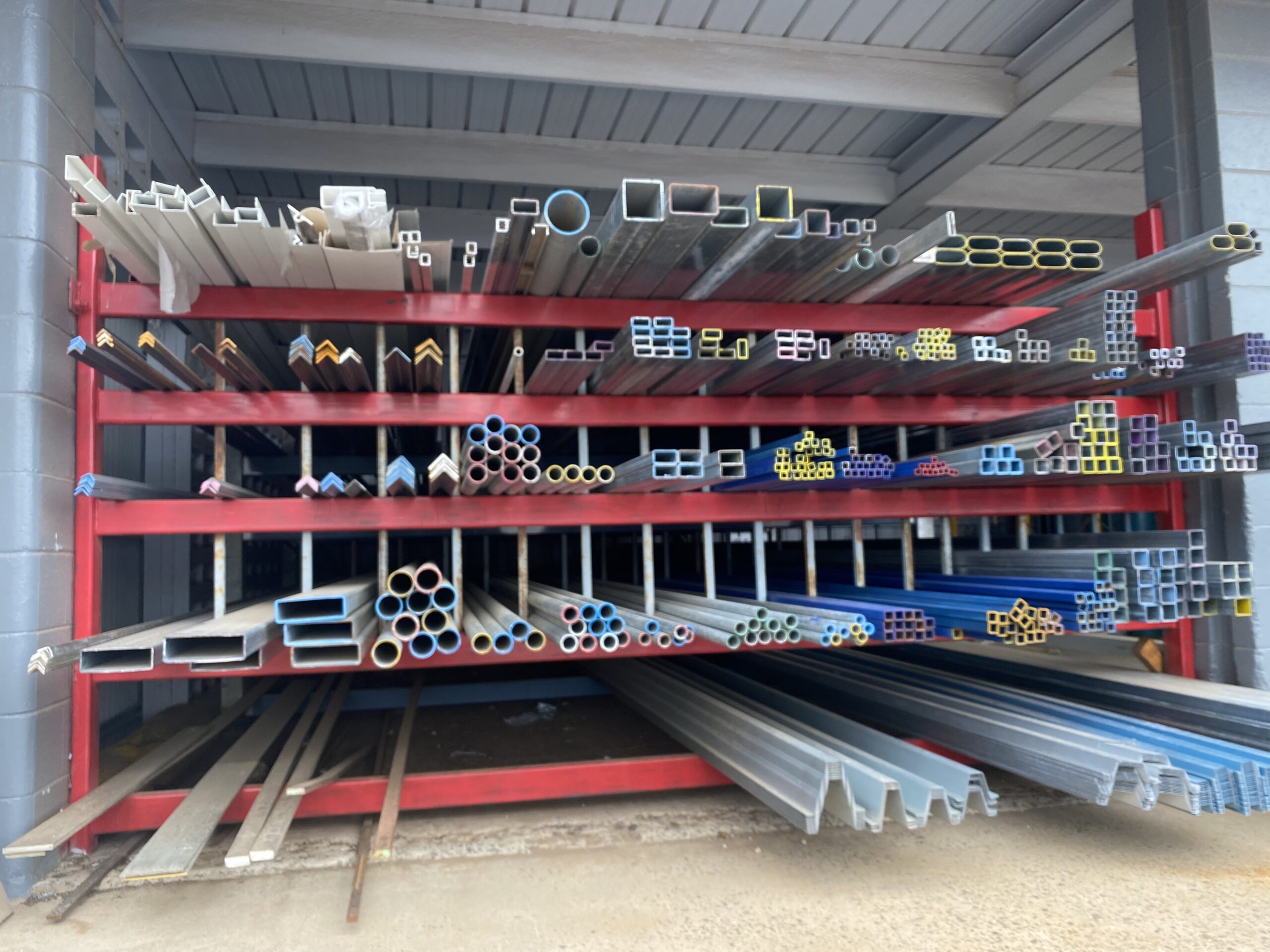 Steel Sales & Fencing Supplies
Delmick sell bulk steel including RHS, flat sheet steel, pipe, rod, bar, reinforcing mesh and other popular steel products. Also a large range of fencing products including gates, panels, wire and more!