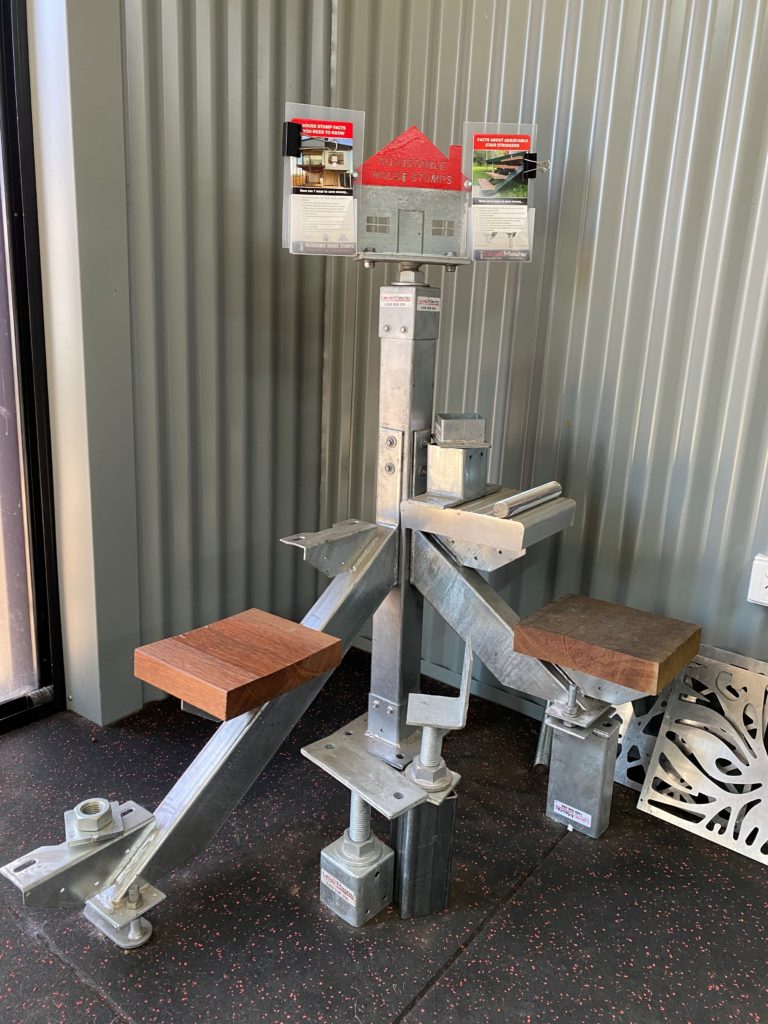 LevelMaster Products
LevelMaster adjustable stumps reduces the time and cost of levelling a house.

When the ground moves you need to go back in and adjust the levels otherwise you get cracks in your walls, and the doors jam.
LevelMaster stumps have an inbuilt retainer nut providing a quick and inexpensive fix to that problem.

LevelMaster products are designed and manufactured in Australia to specific engineering standards.

To ensure strict compliance, LevelMaster has Form 15 and 16 Certification for stumps and bracing which simplifies the certification process when building is complete.
LevelMaster Product Range