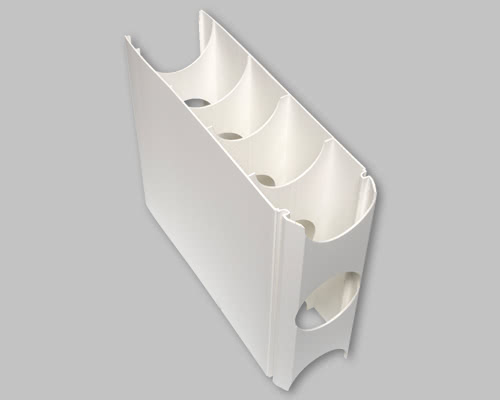 110mm Dincel Blocks
> Buildings Up to 12 storeys
> Party walls, corridors
> Replacement for brick/140mm block wall
> Simple to use, fast to install
> Acoustic tested
> Non-Combustible
> Fire tested by CSIRO
> Waterproof protective barrier
> Termite, rot and mildew proof
> Joint and crack free
> AS3600 compliant

Available in stock lengths of 2850mm, 3000mm and 4000mm.
Custom made profiles in lengths between 1800mm – 7950mm are also available.
Profile width 333mm.